DESOTO, TX — Many girls dream of becoming actresses but don't. Summer Selby-Drew did. "By the time I was 8, I knew I wanted to act and make my own choices," Summer recalled. "I grew up in a strict environment. Choices were made for me. In college, I finally found my own freedom to choose and eventually found my core."
Born in Indiana, Summer grew up mostly in Chicago.
In college, she studied journalism but was unable to focus.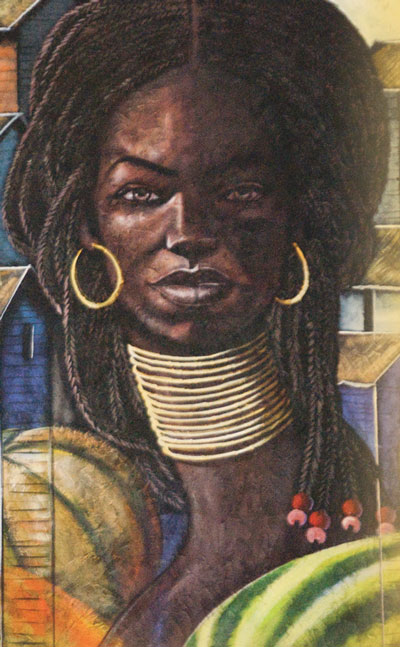 "I was tangentially distracted. But when I took music and  theater, I knew I had found my home. I love the smell, the  energy, the creativity, the release of theater — it's everything I  was looking for," Summer exclaimed. "Eureka College only  had 500 students, but as Ronald Reagan's alma mater, it was  a good place to learn theater and acting. I reveled in every  component: depicting reality by designing, building and  painting sets. I loved the totally new to me, mysterious world  of makeup. Creating characters from the script  was intriguing.
Looking back over our lives, we see what we could've done differently, but still we dream. One dream Summer had was finding the child she had at age 16, but gave up for adoption. "I was able to spend a few minutes with my son before his adoption. I promised him I would look for him
when he was 21. I found him when he was 36, but was part of his life for only five years before he died of AIDS. He influenced my pursuit of gay rights, as well as those regarding women and minorities," Summer stated quietly.
Although she achieved a double major in speech/theater and French, Summer spent 15 years of her life working in finance as a claims adjuster, trainer, director of field sales training and national project manager over sales. Despite her skill with computers (new to offices at
the time), as a black woman, she was seen as a candidate for the secretarial pool, stymieing her career advancement. "I was ready for something different, something I truly liked," she said.
Summer had married the day before college graduation, and then the two moved with their jobs — to Chicago, Indianapolis, Ohio, St. Louis, Plano and Allen, Texas — leaving little time for off-and-on minor theater roles. "I trained for a new job, wanting to work in a major metropolitan area where I could pursue acting on the side, but resigned when they wanted to send me to Utah," she said.
With a failing marriage and three sons to support, Summer realized she couldn't afford to move back to Chicago. So she decided to pursue her love: acting. "It was a scary transition. I didn't know anyone, didn't know how to start and needed immediate income. Being very analytical, I kept track of every interview, what I wore, how I did my makeup. I had headshots made, mailed my re?sume? to every casting director and agent I could find, until everyone knew who I was. I got my agent and eventually got an Emmy nomination for my favorite (and proudest) role to date — Harriet Tubman in Grace Products ecational video series In Search of the Heroes, which is still aired every February on PBS for Black History Month.
Summer scored roles on Walker Texas Ranger, Barney and Friends, Prison Break, Hallmark Hall of Fame and starred in commercials and voiceovers. Between parts and gigs, she worked for a talent agency as a receptionist, filling financial gaps with substitute teaching in core and theater classes.
And then life changed. After being single 18 years, including eight years of Internet dating, she realized her constant failure had been her. "I began to work on me, evaluating my selection of men, recognizing the red flags. I learned to extricate myself from non-nurturing relationships," Summer stated. "I looked for someone who would add to me, an overlapping partnership that would allow us both to grow individually. In May 2007, with fresh self-awareness, she met the man she would later marry.
"Randy would e-mail for two or three weeks and then just disappear. At first, I was cynical. I learned he was tall, white, redheaded, laid-back, a dog-lover and traveled internationally as an independent plane inspector for the FAA. Finally, in December I wanted to hear his voice.
We talked and talked for six-and-a-half hours. I found him intriguing, interesting, kind, thoughtful, knowledgeable, his own person, brilliant, funny and impressing," Summer recalled. In January they met. They both like travel, jazz, R&B, country, movies, plays and family reunions.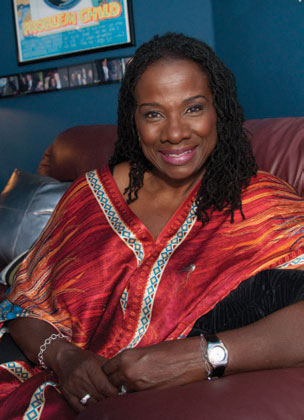 As women actors age, unless you're a Meryl Streep type, roles get fewer and farther between and a bit more stereotypical, so "you just have to create your own venue," Summer confided. Researching shows, she found nothing provided a voice for women over 55 — beyond child-rearing age, but not yet in wheelchairs. She designed a program for women of divergent backgrounds. "I needed everyday women who could speak well on camera," Summer said. "So I placed an ad on Craig's List,
then interviewed and auditioned 25 women, picking four. From 25 years of auditioning, I knew what to look for."
Summer shot the teaser in August 2011. Next, she researched Internet funding. "I settled on kickstarter.com and indiegogo.com. I needed a half-million- dollar budget for a 13-week season of 65 shows," Summer stated. "On my second try, I raised $5,000 in 60 days. I found a studio I could afford for one show a week — a turnkey operation — with taping, editing and broadcasting all done on-site to air on cable with international exposure on the Internet. I learned to market using Facebook and Twitter."
The only companies willing to advertise to seniors were pharmaceuticals, life insurance, mobile chairs and Life Alert. "Yet people our age have the most time and expendable income. Some 78 million baby boomers await seduction by advertisers," Summer laughed. "Grown Folk is the new TV talk show for senior women and those we love and take care of. We've experienced life and have learned what is important. It's a forum for talk about aging parents, raising grandkids, yet still living edgy and vital," Summer stated.
Summer loves all her shows — picking a favorite is hard. "One unique guest was Barbara Tomasino," Summer said. "She wears pink camo, shoots pink-handled pistols and stages gourmet camp cook- outs." Summer hopes for feedback on the first season and input on what women would like on future shows.
Written by Beverly Shay.
Editor's Note: For more information, visit Summer's Web site: www.GrownFolk.info.