Many people associate chiropractic with post-accident care. The professionals at Comfort Rehab Chiropractic certainly see patients for neck pain, back pain, sports injuries or work injuries. Overall, they treat people of all ages and in all stages, from injury to wellness, keeping their focus on each patient's goal of total health.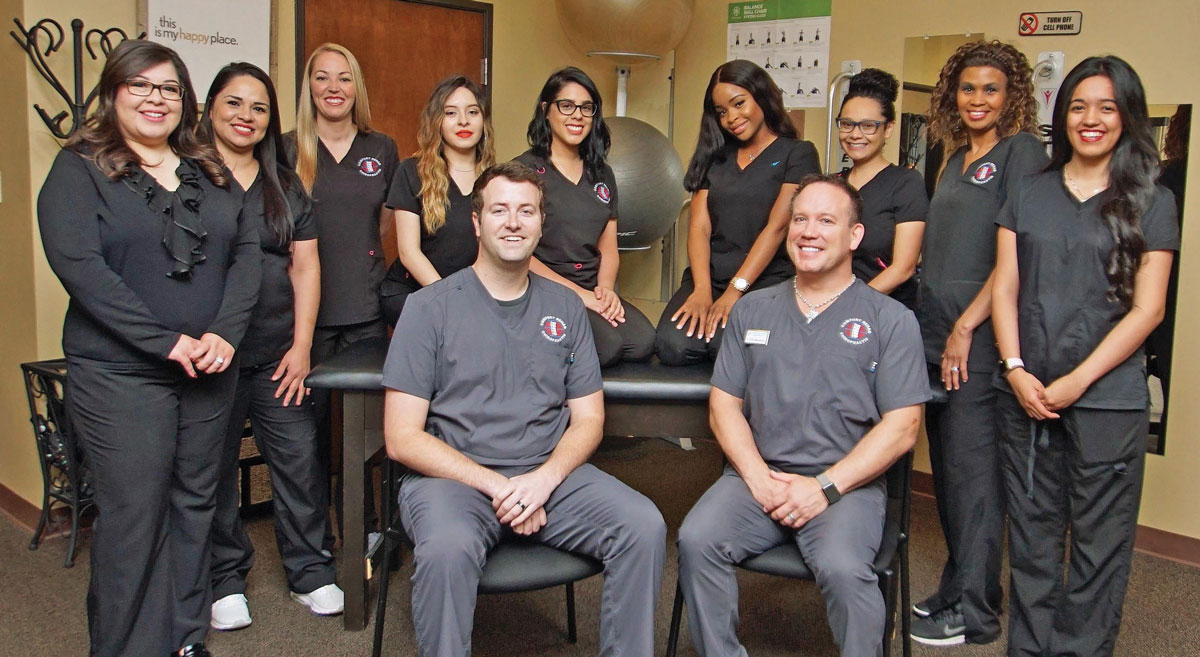 These caring professionals make it their mission to treat people's mobility and restore their function. "Movement is the key to health," Director of Rehabilitation Dr. Bryan McCormick said. He and the practice's two chiropractors take time to educate their patients about having proper spinal alignment. 
The misalignment of a spine alters the nerves that affect muscles and organs. "Nerves travel to all muscles and all organs in the body," said Dr. McCormick, who earned his Bachelor of Science in Anatomy before Parker College of Chiropractic awarded him his chiropractic certification. He holds certification by the American Academy of Disability Evaluating Physicians in pediatric as well as obstetrics/gynecology chiropractic.
Practicing both within his own family, Dr. McCormick and his wife, Stephanie McCormick, own the practice together and have been married for seven years. They have two children, a 2-year-old boy, Aiden, and a 6-year-old girl, Emily. When Emily was 2 months old, her chiropractic treatment for Tortocollus was in full swing, and today she receives maintenance care monthly. 
Dr. McCormick and his colleagues at Comfort Rehab Chiropractic are able to examine, evaluate, diagnose and treat a child or an adult for their dysfunction, whether that is Attention Deficit Disorder, asthma, allergies or digestive disorders. "Does chiropractic cure things? No," Dr. McCormick said. "We just allow the body to function at 100 percent.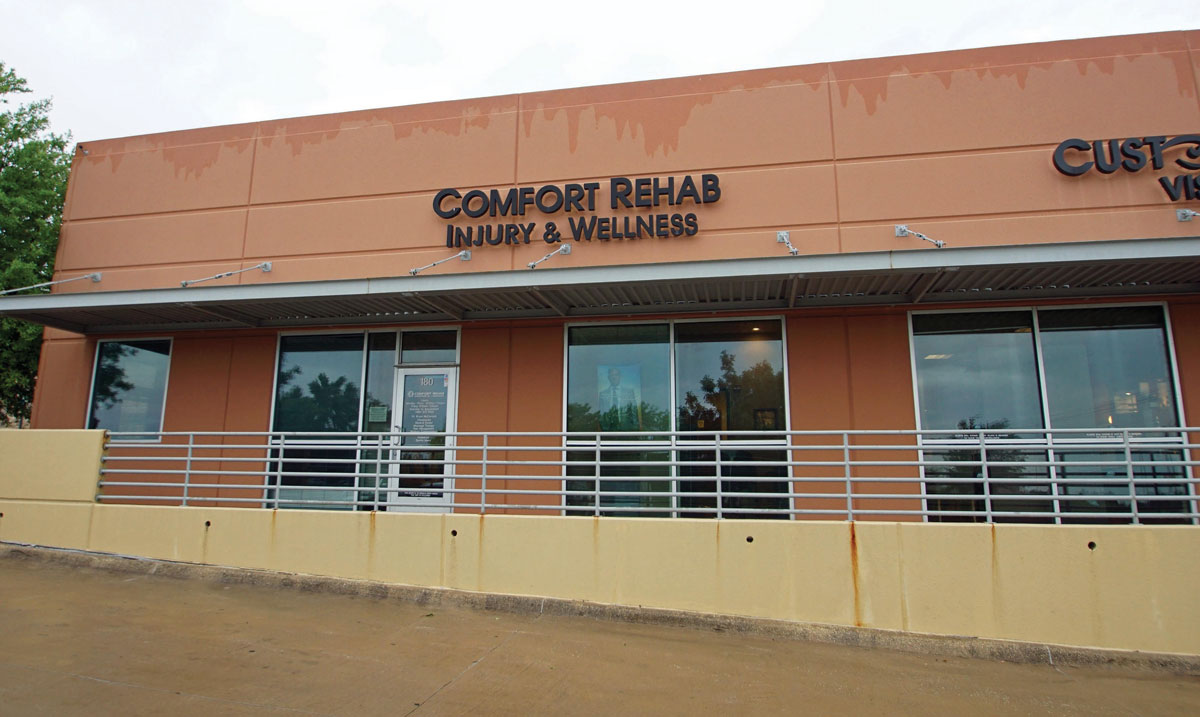 "Just like with a car, which needs regular wheel alignments no matter its age, we believe you should come in for preventative care not because you have a problem but because you don't want one," he said. "This is the way to go, and it's natural."
Inside this multidisciplinary clinic, approaches to wellness are created on a case-by-case basis with each patient. The facility works congruently with the base of chiropractic to provide physiotherapy, massage therapy, spinal decompression and cold laser. "At times, an anesthesiologist assists with pain management as well as injections that assist with pain relief and rejuvenation," Dr. McCormick said. 
Dr. McCormick has practiced since 2001, developing a broad network of providers in order to assist a wide array of patients. "I love to help people and have the resources to get people help. We have the expertise at getting workers comp approved," he said. Comfort Rehab Chiropractic takes cash payment and most insurances. "I'm veteran friendly and assist veterans with creating or appealing a claim." 
New patients are welcome to visit first for a free consultation and will find the online web portal makes it easy to fill out new patient charts from the comfort of home. Call Comfort Rehab Chiropractic today and find out what Dr. McCormick means when he says, "Painless is priceless."
Comfort Rehab Chiropractic
Bryan C. McCormick, D.C.
Cedar Hill Medical Plaza, 950 E. Belt Line Rd., Ste. 180, Cedar Hill, TX
(469) 454-2169 • [email protected]
Facebook/Comfort Rehab & Chiropractic Center
www.dallasaccidentandinjuryrehab.com
Hours vary.
See ad for available times.
Please call so we can schedule an appointment convenient for you.
Written by Melissa Rawlins