These recipes were contributed by Jami McCain, a Southwest resident, and originally appeared in the SouthwestNOW July 2015 issue.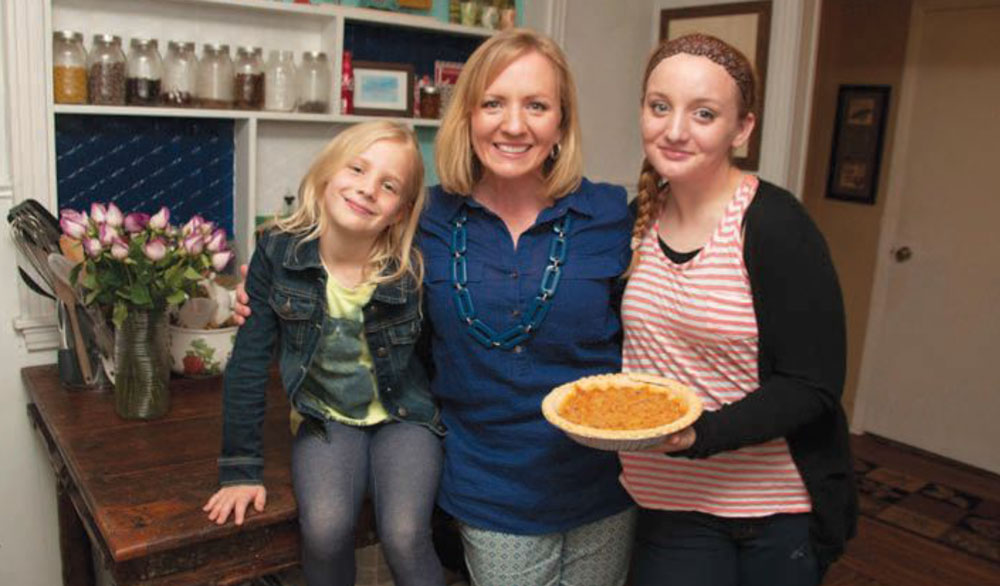 Parmesan-crusted Tilapia
2 Tbsp. butter
1/2 cup milk
1/2 cup flour
1/2 cup Parmesan
1 pkg. (5-7) Tilapia fillets, thawed
Tony Chachere's Original Creole Seasoning, to taste
Melt butter in a nonstick or cast-iron skillet over low heat. Prepare assembly line with a shallow bowl of milk and a plate with combined flour and Parmesan.
Lay fillets in shallow baking pan; sprinkle with seasoning to taste. Dip fillets in milk and coat with flour mixture; set into skillet. Turn heat to medium. Brown for 7-10 minutes, or until crust begins to turn a nice peanut butter color. Be careful not to burn. Turn fillets and cook for 10 minutes more. (Fish is done when it flakes easily.)
Creamy Spinach Dip
Serve with crackers or as a side dish.
1 pkg. frozen chopped spinach
1/2 cup mayonnaise
1/2 cup sour cream
1/2 cup feta cheese (plain or Mediterranean)
Tony Chachere's Original Creole Seasoning, to taste
Warm spinach on stove top over medium heat. Reduce heat to low; add remaining ingredients. Stir frequently until thoroughly heated and well-blended. Add additional seasoning if needed.
Crawfish Pie
4 Tbsp. butter
1/2 cup onion, chopped
1/2 cup celery, chopped
2 Tbsp. garlic, minced
1 heaping Tbsp. white flour
1 lb. fresh crawfish, precooked, peeled and deveined (or 1 12-oz. pkg. frozen Bernard's Brand Crawfish Tails, thawed)
1/2 cup green onion, chopped
Tony Chachere's Original Creole Seasoning, to taste
1/2 cup heavy whipping cream
1/2 cup breadcrumbs
2 ready-made pie crusts, cooked according to directions
Preheat oven to 375 F. Melt butter in a skillet over medium heat. Add onion, celery and garlic; sauté until onions are clear. Add flour; stir until flour starts to darken.
Add crawfish, green onion and seasoning. Cover and cook for about 20 minutes. Add more seasoning if needed. Stir in cream thoroughly; add breadcrumbs. Pour into pie crusts and bake for about 30 minutes. Check for firmness; bake up to 15 minutes more, if needed.
Cheater's Chocolate Chip Cookies
Keep these on hand for that late-night chocolate fix.
1 tub premade chocolate chip cookie dough
1 jar semisweet chocolate chips
AirBake cookie sheet (This will make the best cookies!)
Preheat oven to 350 F.
Keep dough in the refrigerator until ready to use. Place heaping tablespoons of dough on cookie sheet and press down slightly. Top with 5-7 chocolate chips (because they never put enough in the dough). If dough is fresh, set timer for maximum time given in the directions. If you've had the dough for several days, reduce cooking time. Let cookies sit on pan for 1 minute only before eating.
Italian Casserole
Great served with garlic bread.
2 cups pasta, uncooked (We like shells.)
2 lbs. ground beef or turkey
1/2 tsp. Italian seasoning
1/2 tsp. garlic powder
1 44-oz. jar spaghetti sauce of choice
1 14.5-oz. diced tomatoes
1 8-oz. jar sliced mushrooms, drained
8 oz. sour cream
2 cups shredded mozzarella, or more to taste
Preheat oven to 350 F. Prepare pasta according to pkg. directions. Drain and set aside.
Brown meat over medium heat, stirring in seasonings. Drain off grease. Add spaghetti sauce, tomatoes and mushrooms. Reduce heat, stir and cover. When mixture boils, add pasta. Remove from heat and stir well.
Spread half mixture evenly in 2.5-qt. baking dish. Drop 1/2 sour cream by dollops over mixture; spread evenly. Top with 1 cup cheese. Repeat with remaining ingredients.
Bake covered for 30 minutes. Uncover and bake 15 more minutes, or until cheese is bubbly.