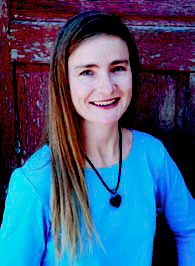 I used to wonder why the radio only played songs about guys and gals, falling in love, breaking up and making up. My father used to tell me it was because, "Love makes the world go 'round." Well, I've gone round and round a few times, and found out Daddy was mostly right!
When you want to read about people who love their families, friends and neighbors, just turn to your new community magazine, WeatherfordNOW. Weatherford residents will soon receive the premier issue of WeatherfordNOW, the newest addition to a growing publication group known as NOW Magazines. In this full-color magazine, which will be mailed monthly, free of charge, to each physical address in Weatherford, you will find good stories about good people: your friends, your neighbors, maybe even yourself! We are proud to be a part of your community. We are 100 percent supported by our advertisers, and to them, we say, "Thank you." We, in turn, encourage our readers to support our advertisers.
NOW Magazines is an independently owned company started in Corsicana by Publisher Connie Poirier. Under her strong leadership and vision, it has grown to include nine magazines: Corsicana, Weatherford, Burleson, Ennis, Mansfield, Red Oak, Waxahachie and Southwest (which includes Cedar Hill, DeSoto and Duncanville).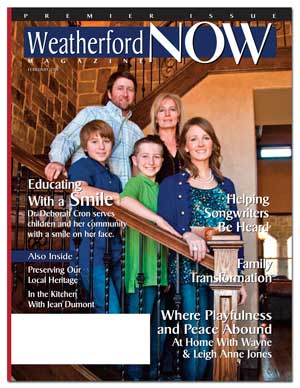 We hope you enjoy flipping through these pages and learning more about your community. In this issue, we have featured some of the "movers and shakers" in town, as well as some neighbors you may not yet know. I am excited to learn more about the heart of Weatherford and look forward to meeting you. Feel free to e-mail me or call me — I welcome your feedback and story ideas.
Melissa Rawlins — WeatherfordNOW Editor